HAYA is engaged in TR market
Apr 01, 2021
With the establishment of Hainan Free Trade port, the duty-free performance of Hainan Islands has been rising. Duty-free cities have been springing up in Hainan, numerous of high-end luxury goods and cosmetics have gathered here to participate in this new competition. It is well known that the implementation and landing about duty-free shop construction is complicated about retail Engineering and commercial props, which requires suppliers to have strong construction ability and construction management requirements that can properly handle various complex and strict situations, also requires suppliers to have professional business quality to communicate thoroughly with Dufry, Lagardere and other international duty-free giants.

Estee Lauder Mova Dufry Project
This project is located on the first floor of Capricorn, East District of Mova Plaza in Haikou. It is completed on January 29th, 2021 and officially opened near before the Spring Festival. The project covers 66 square meters. New production concept of modular about back cabinet and front cabinet is adopted in this project and assembled them on site. This production method is beneficial to achieve mass production, improve on-site installation efficiency and save site construction time. HAYA has completed the exploration and implementation of modularization in a short time, which is recognized and praised by customers. The duty-free shop in Capricorn, East District of Mova Plaza in Haikou is operated by Dufry, the world's largest duty-free group. This is the second cooperation between HAYA and the duty-free group after the first cooperation in Phnom Penh Airport in Cambodia.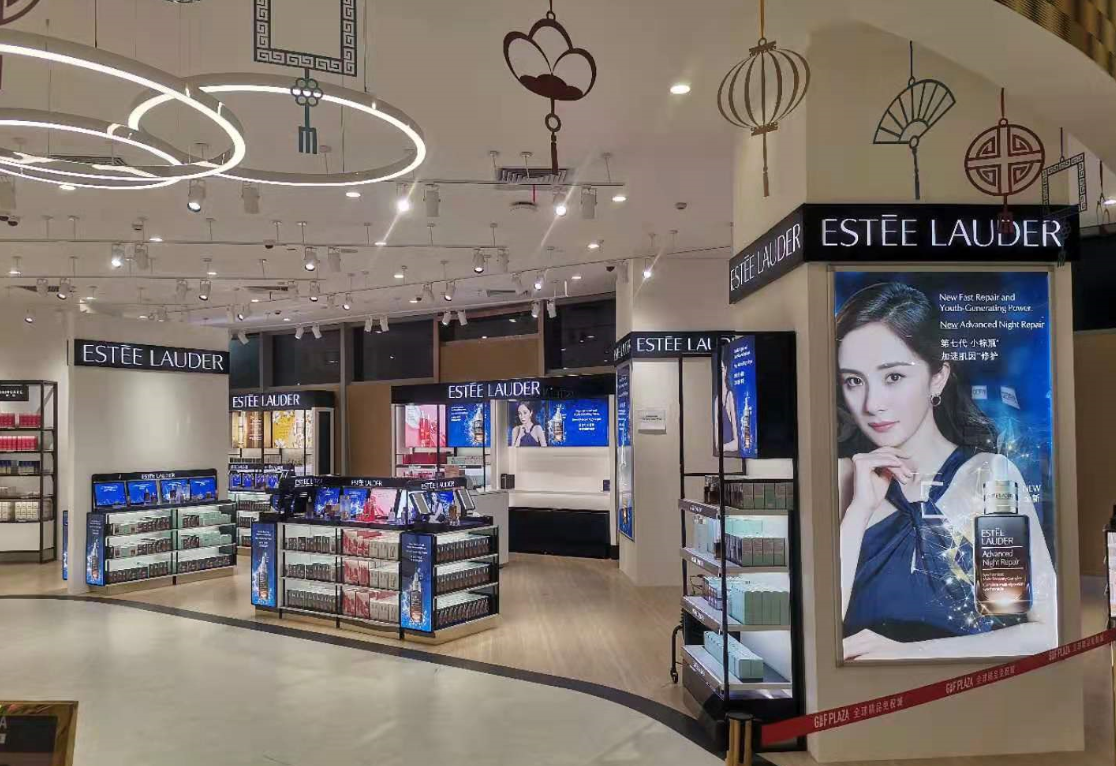 TOM FORD Mova CDFG Project
The project, located in Capricorn, East District of Mova Plaza in Haikou, is completed on January 29th, 2021 and officially opened on February 1st.Covered with 50 square meters, the project is the largest duty-free shop for TF undertaken by HAYA. The overall materials are mainly brushed stainless steel and glass finish, by which highlights the high-end and elegant image of brand. The project is undertaken and operated by CMAC group, which is the long-term strategic partner of HAYA. In 2020, HAYA has successively completed the projects for CMAC group about duty-free City in Sanya Haitangwan with the brand of Estee Lauder, Clinique, Bobbi Brown, Versace, Lancôme, etc.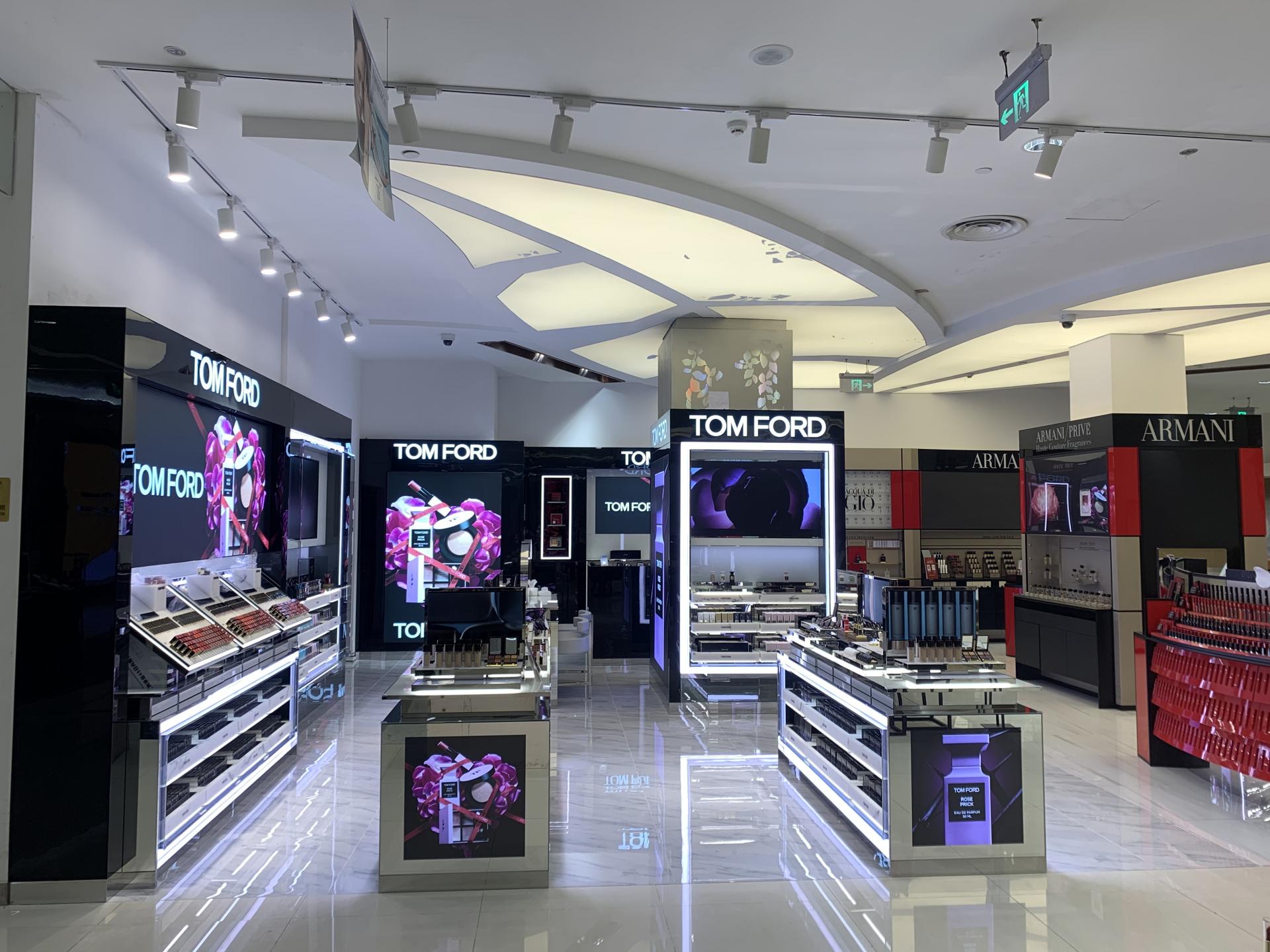 SanYa HaiLv Duty Free Nars Project
The project is located in Sanya sea travel duty-free city, investment promoted and operated by Lagard è Re Group. It is also another duty-free project of Lagard è Re Group undertaken by HAYA after Michael kors project of capital airport. The project is expected to be completed on May 24th, 2021. Covered with 97 square meters, it is the flagship store image of NARS brand. Counters overall are covered classic black color, coupled with the overall cool changeable LED display decoration, that shows the brand minimalist, changeable spirit. This project is the first cooperation between HAYA and Shiseido Group in the duty-free channel. NARS is a high-end cosmetics brand under Shiseido group. As a flagship store, enjoying the unique geographical conditions of Hainan duty-free zone, it will be a milestone for the rapid development of the brandin China.This project completion adds not only impetus to the development of Shiseido group's duty-free channel business, but also contributes to the in-depth cooperation between HAYA and Shiseido Group in overseas business.
SanYa HaiTang Bay Dior Project
Among the many duty-free projects in Hainan undertaken by HAYA, we have to talk about Dior store in Sanya Haitang Bay. With an area of 124 square meters,the store officially opened on August 1st, 2019. As to be Dior's global flagship store, HAYA devoted the sophisticated craft skills about the props and field work that highlights high-end luxury positioning of the brand. Many senior leaders of LVMH group came here and fully acknowledged the production technology level of the whole shop when opening. So far, HAYA has completed the project for the brand Dior in Mova Plaza duty-free City in Haikou, the project of duty-free shop in Meilan Airport, and the project of duty-free shop in Boao Summit Conference Center.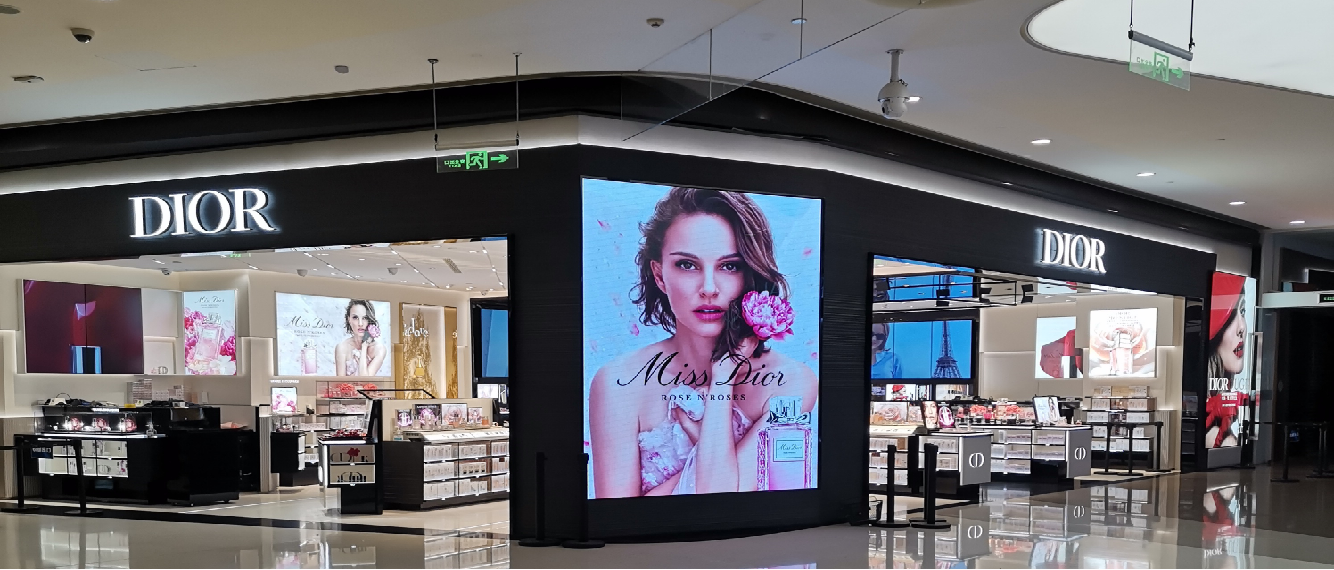 TR project has always been highly valued by HAYA, because HAYA knows the pain points of brands in TR project. After constantly integrating resources and the cooperation experience with numbers of international and domestic duty-free groups, HAYA has taken a unique competitive advantage in undertaking duty-free
channel projects, successfully cooperated and exchanged with more and more high-end brands TR channel customers. With the help of the country to promote the duty-free industry and policy support, more and more high-end brands will enter Hainan. HAYA will be worthy of becoming a professional solution supplier for brands in TR channels.